(852) 2525-6385

info@cgcc-wcesummit.org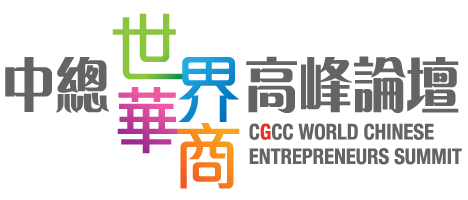 The severe impact of the COVID-19 pandemic on the global economy, the "new normal" for international trade, and continued geopolitical tensions have presented great challenges to businesses. Despite the circumstances, Mainland is accelerating the creation of the new "dual circulation" development paradigm, and actively developing the Guangdong-Hong Kong-Macao Greater Bay Area and the "Belt & Road" Initiative. As an international financial center and trade hub, Hong Kong will be able to fulfil its role in connecting the Mainland market with the global business network.
Being one of the three convenor organisations of the World Chinese Entrepreneurs Convention, CGCC has been maintaining close ties with other Chinese business associations from around the world. It has also been actively building exchange platforms for Chinese entrepreneurs worldwide to facilitate regional cooperation. To help Hong Kong businesses to capitalize on the opportunities arising from Hong Kong's integration into the Mainland's development framework, and to promote the strengths of Hong Kong in various industries and professional services to Mainland and overseas Chinese businesses wishing to tap into the Greater Bay Area and B&R markets, CGCC is organizing the "CGCC World Chinese Entrepreneurs Summit 2021" again this year, inviting government officials, business leaders and academics from Hong Kong, the Mainland and overseas to discuss new trends and opportunities at both online and offline meetings.
The CGCC World Chinese Entrepreneurs Summit 2021 is organised by CGCC, with the HKSAR Government as the supporting organisation. The event is also supported by various Mainland and Hong Kong business organisations as well as overseas associations of Chinese entrepreneurs and funded by the Trade and Industrial Organisation Support Fund of the Trade and Industry Department, HKSAR Government.
---
Funded by Trade and Industrial Organisation Support Fund, Trade and Industry Department

---