(852) 2525-6385

info@cgcc-wcesummit.org
Keynote Speaker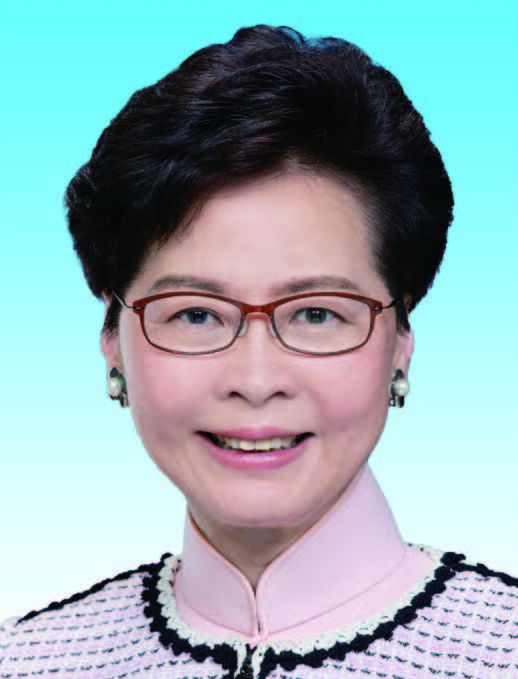 Mrs. Carrie Lam
Chief Executive, The Hong Kong Special Administrative Region
Mrs. Carrie Lam joined the Administrative Service of the Hong Kong Government in August 1980 and rose to the rank of Administrative Officer Staff Grade A1 in September 2006. She became a Principal Official on July 1, 2007 when she was appointed Secretary for Development. She was appointed Chief Secretary for Administration on July 1, 2012.
Mrs. Lam has served the public for more than 36 years in 20 public service positions including Director of Social Welfare, Permanent Secretary for Housing, Planning and Lands (Planning and Lands), Director-General of the Hong Kong Economic and Trade Office in London, Permanent Secretary for Home Affairs, Secretary for Development and Chief Secretary for Administration.
Mrs. Lam was elected as the Fifth-Term Chief Executive of the Hong Kong Special Administrative Region on March 26, 2017, and was officially appointed to this position by the Central People's Government on March 31, 2017 to assume office on July 1, 2017.
Mrs. Lam is married and has two sons.
---
Funded by Trade and Industrial Organisation Support Fund, Trade and Industry Department

---